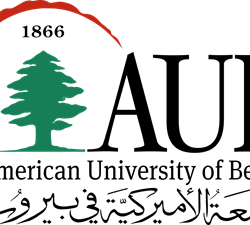 From: Lebanon
Graduated: 2003
University: AUB
Course: MBA 
Ghina graduated from AUB with an MBA in 2003 and is working as a Systems Engineer in the IT & Development department at BLOM Bank, the largest bank in the Lebanon.
Ghina joined the department at BLOM as soon as she graduated as a Computer & Communications Engineer but her MBA has allowed her to gain promotion and she is now Assistant Section Head.
Studying for an MBA has been very useful to Ghina in that she has had the chance to learn about a wide array of topics spanning the vast fields of Management, Marketing, Finance, Macro-Economics, Entrepreneurship, Information Management and Accounting.
Consequently, she is now able to look at the Lebanese economy, gold price fluctuations, stock markets etc. from an informed position. Ghina's dissertation 'The Contribution of the Lebanese Banking Sector Towards National E-readiness' can be downloaded here.