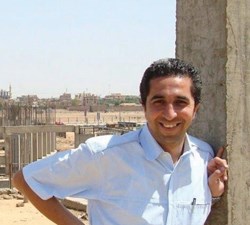 From: Egypt
Graduated: 2003
University: LEAD
Course: Diploma in Development 
Ahmed is currently working as an Associate Professor of Architecture & Urban Design at the Architecture Department of Helwan University and as Adjunct Associate Professor of Architecture in the Department of Construction, Architecture and Engineering of the American University of Cairo. From 2007, he has also worked as Assistant Professor of Architecture at the College of Fine Arts, Helwan University in Cairo. He is also a partner of a private Consultancy Company for Architecture and Urban Planning in the Middle East.
The company has a branch in Sudan, specialises in residential & commercial architectural design, and has extended its business to educational, public and mixed used buildings as well as urban planning and tourist developments in Egypt and the Middle East.
Ahmed graduated in 2003 from LEAD with a Diploma in Development and has since been awarded a PhD in Architecture. He has been involved in the architectural design of many projects in Egypt, Sudan, Syria, KSA, Jordan, Iran and Ethiopia.