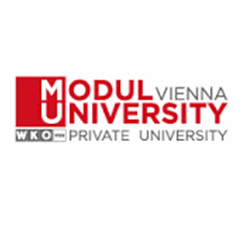 Jad Harb, a member of our alumni from Lebanon was awarded an MBI Al Jaber Foundation Scholarship in 2007, which allowed him to further his education in the field of Hospitality, the forte of MODUL University. Specifically, he decided to pursue a BBA in Tourism and Hospitality Management.
Jad stated so in his scholarship application that he would study Tourism and Hospitality in order to contribute to the profile of his country of origin, Lebanon, that relies greatly on tourism.
After his graduation, Jad went on to complete a Master's degree in Management at the Université La Sagesse, Beirut and he has worked at and contributed to major hospitality establishments in Beirut ever since. He became a manager at the Crowne Plaza, the Lancaster Eden Bay and has recently been appointed to the position of Assistant Front Office Manager at Oaks Hotels and Resorts, thus fulfilling his vision for his contribution to Lebanon's development in the field of hospitality and tourism.