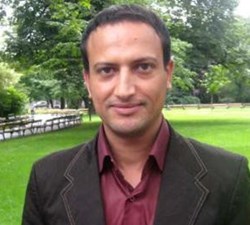 Profile: Palestine
Graduated: 2012
University: MODUL
Course: MBA Tourism Management
After graduating From MODUL University in Vienna with an MBA in Publicity, Governance and Management, Mahmoud worked as an Administrative Officer for the Islamic University of Gaza.
He is now Head of the Procurement Department at the same university. Mahmoud is interested in studying for a PhD in Management.
He is also very keen to improve his management skills and attends as many conferences and training courses as possible in order to achieve this goal.
Mahmoud's dissertation for his MBA focussed upon the role of public relations officers in developing tourism in the Gaza Strip – and, given the opportunity, he would be interested in developing this further.