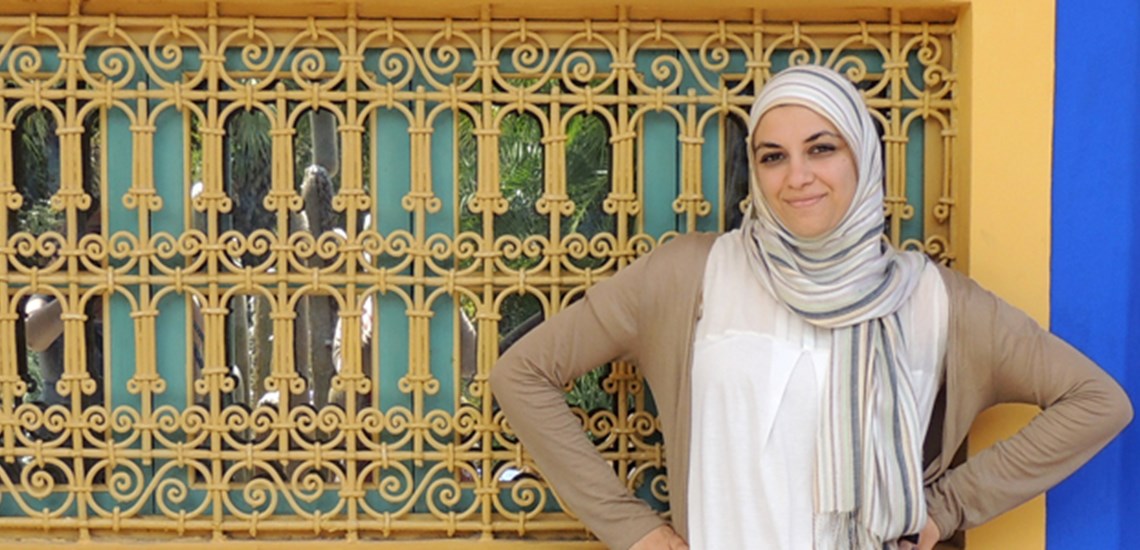 Yasmine El-Mehairy: 
Chief Executive Officer and Co-Founder of Supermama.me, an Arabic Language Parenting Portal for Mothers and Mothers-to-be.
After graduating with a Computer Science degree from Ain Shams University in Cairo, I worked for IBM, and it was while working there that I received news that I had been awarded a scholarship from the MBI Al Jaber Foundation to study for a postgraduate degree at Westminster University. I studied Interactive Multimedia; the relationship between various media forms like text, images, video and so forth, and how they are perceived by viewers on the web. Nothing like that was taught in Egypt back then! The courses of this degree programme formed the cornerstone of my career, as I focused on online media project management and then started a company in online media production. 
For me, the best things about studying in London were the extracurricular activities with other MBI Al Jaber Scholarship students.  We visited Cambridge University where we took part in a debate on a variety of topics, as well as visiting different colleges and listening to a number of talks. All in all, the scholarship was a life changing experience. I think it advanced my career by at least 3 years.
After completing my postgraduate degree at Westminster, I returned home to Egypt and joined a regional IT giant. More recently, I embarked on launching SuperMama, a company of my own. SuperMama is an online content production company, which runs supermama.me, an Arabic language parenting portal for mothers and mothers-to-be, as well as a YouTube videochannel which focuses more on female lifestyle. Together, the video channel and portal serve over 3 million mothers and women each month and have become the #1 online destination for mothers in Egypt!  
What prompted me to set up my own business? In 2010, I learned that my sister-in-law was pregnant and that started me thinking — why wasn't there a platform in the Arab world for mothers? There are plenty of sites and publications from other countries, but nothing targeting the Arab context, covering pregnancy, household management and parenting. I researched the subject and held focus groups, the results of which confirmed a clear gap in the market. Together with co-founder Zeinab Samir, I recruited a further 8 researchers and writers who provide the content for the site, as well as 4 experts – a paediatrician, a nutritionist, an allergy and immunology doctor and a gynaecologist, all of whom both write and review content for the site. Supermama.me is now proving to be immensely successful! 

The next steps in my career are to expand SuperMama, to start an MBA degree (to improve my business management skills), to participate more in shaping MENA's 'startup' ecosystem and maybe one day start another company or two! 

Below are some online articles about Yasmine:

http://knowledge.wharton.upenn.edu/article/the-super-motivated-entrepreneur-behind-egypts-supermama/

http://thenextweb.com/me/2011/10/09/supermama-an-egyptian-startup-benefiting-from-an-international-ecosystem/

http://www.buzzfeed.com/miriamberger/16-women-entrepreneurs-who-are-changing-the-way-business-is#58gvt8

https://www.middleeastmonitor.com/articles/africa/8257-female-entrepreneurs-make-their-mark-across-the-middle-east