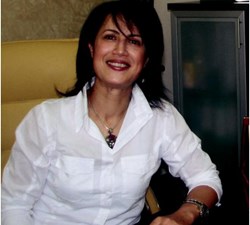 From: Jordan
Graduated: 2004
University: LEAD
Course: Diploma in Development 
Following her time at LEAD, Rana worked as a Planning Advisor for the Minister of Higher Education and as Chief Executive Officer at Jordan's Forum for Business and Professional Women until forming her own consultancy in 2007.
Her company, MEDAL Consult is a management consulting firm specialising in providing leadership, management and operational solutions for various types of organizations. It is based in Jordan, serving the MENA region and handles a range of projects focussing on policy support, diagnosis and evaluation, governance support and training. Rana's goals are: 'To bring new things to the market and to be a niche market that understands gender concepts and the importance of gender equality and female empowerment'.