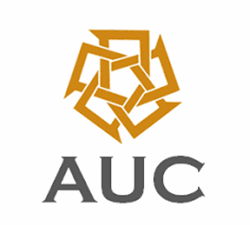 From: Palestine
Graduated: 2004
University: AUC
Course: MA Middle East Studies
Before studying for a postgraduate degree in Middle East studies at AUC, Riman worked as a Liaison Officer for Municipal Alliance for Peace in the Middle East and contributed to the Palestine-Israel Journal.
On completion of her studies at AUC, she became a Fulbright Scholar at the Marquette University in the United States where she read International Affairs.
She is now Co-CEO of the Israel-Palestine Center for Research and Information in Israel. Since her early career she has been involved in peace-building activities as well as research projects that involve the Israeli Palestinian conflict.
Riman is a published scholar who has researched the historical, political and social life of Jerusalem. Her current research focuses on democratization in the Middle East, US Middle Eastern relations, and the interaction of religion with politics.
Riman is committed to the prosperity and national aspirations of the Palestinian people, and believes in the importance of developing strong and just political institutions in Palestine.
Dialogue between Palestinians and Israelis, she believes, is an essential element in achieving peace.