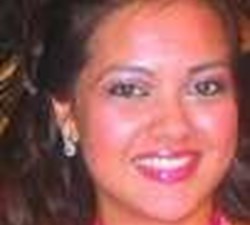 From: Saudi Arabia
Graduated: 2004
University: City
Course: MSc International Business Economics
Sara graduated from City University in 2004 with a postgraduate degree in International Business Economics. She believes that her degree was very useful in her achieving the type of career that she wanted to pursue – and was interviewed and recruited by the National Commercial Bank (NCB) before completing her studies at City.
Sara feels that the MBI Al Jaber scholarship enabled her to take part in postgraduate studies which was very influential in her personal development: 'I felt that I grew up 10 years when I did my masters in London. My vision of life, the way I want to contribute to the world have also changed'. Sara is currently working as Vice President of the Asset Management Team at the National Commercial Bank (NCB) Capital in Bahrain.
Previously, she was an Investment Analyst in the Capital Markets division and before that an Associate Executive at NCB in Saudi Arabia, working in two divisions - Treasury Management and Risk Management.