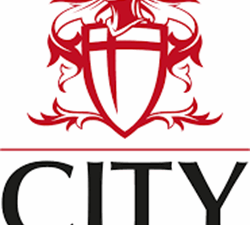 From: Palestine
Graduated: 2007
University: City
Course: MSc Energy and Environmental Technology and Economics
Mohammed graduated with an MSc in Energy and Environmental Technology and Economics. With a long history of volunteer work, he has undertaken numerous PR and journalist roles across the Middle East. Mohammed currently works as an Educational Consultant at the Royal Embassy of Saudi Arabia in London.
Experience
Educational Consultant
Royal Embassy of Saudi Arabia - London, United Kingdom
February 2013 – Present 
Responsible for all administrative duties on behalf of the students from financial to academic and cultural
Working as part of a team for 22,000 students annually
Responsible for the training, management and workload of all new joiners
Organisation of conferences, cultural weeks and exhibitions across the UK
Transference of developments in world knowledge and culture commensurate with customs and tradition in the Kingdom
Drafting of agreements between Saudi universities and the Ministry of Education in Britain
Acquainting relevant institutions in the Kingdom of Saudi Arabia with the heritage of the United Kingdom
Responsible for strengthening relationships with universities, institutes and scientific centres
Attesting the authenticity of certificates issued by the United Kingdom
Arranging regular meetings with students to learn about conditions of study in order to provide solutions that overcome any arising difficulties

Learning Mentor
Central Foundation Boys' School
September 2008 – January 2013  
Provided student support across all areas of education including; finance, academia and administration
Assisted students with UCAS application process from start to finish
Supported academic development using projected performance data, whilst devising strategies to support progress
This support programme saw the Sixth Form provision graded "Outstanding" by Ofsted, securing a 99% pass rate at A Level for three consecutive years and a 100% pass rate in 2012
Assisted students through the UCAS process from start to completion
Liaised with external agencies such as the Student Loans Company to assist students through the transition process
Maintained daily response calls and discussed absence with students to improve attendance
Increased Sixth Form attendance and punctuality from 57% to 92% in under four years
Education
City University London
MSc – Energy and Environmental Technology and Economics, Energy and Environmental Technology and Economics, Merit
2006 – 2007

Competed for and won full scholarship from MBI Foundation.


Islamic University of Technology
BSc in Electrical and Electronics Engineering, Electrical and Electronics Engineering, 1st Class
1997 – 2001

Competed for and won full scholarship from the University


Gifted & Talented School for Boys, Gaza
A Levels, Maths, English, English Literature, Arabic, Chemistry, Biology, Physics, Religious Studies, All at Grade A
1994 – 1998
Volunteer Experience & Causes
Public Relation and Media Officer
Al-Zaytouna Dance Theatre
January 2005 – March 2011
Responded to public and media enquiries
Negotiated venue hire and other production costs with external organisations
Represented Al-Zaytouna at meetings with potential charitable trusts
Reviewed the design and content of all promotion materials Journalist Interpreter/Fixer

Journalist Interpreter/Fixer
Freelance Position, Gaza
February 2002 – January 2004
Exclusive fixer and interpreter for the Guardian correspondent Chris McGrail
Translator for HBO documentary makers Sandra Gordan, Sairah Shah and James Miller
Interpreter, Fundraiser and Manager

Human Rights Worker
NTERNATIONAL SOLIDARITY MOVEMENT
February 2004 – December 2004
Organised and took responsibility as keynote speaker at several high-profile public events to raise awareness on Middle-East affairs
Raised £12,000 in donations during tours around the UK on behalf of the Gaza community
Prepared and trained peace volunteers for humanitarian work in the Gaza Strip
Languages
Arabic: Native or bilingual proficiency
English: Full professional proficiency
Bengali: Limited working proficiency
Hebrew: Limited working proficiency