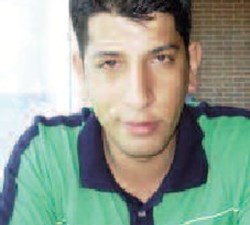 From: Iraq
Graduated: 2008
University: SOAS
Course: Finance and Financial Law
Barakat Jassem has extensive experience in media, governance, development and capacity building, and has worked with a wide range of policy-makers, corporate clients, and international agencies in Iraq and the UK, including British Department for International Development.
Barakat has worked for the US Government as Arab Affairs Analyst since 2009 and also as Arab Media Specialist for the US Embassy in London since 2014
He has excellent working knowledge in the analysis of contemporary Arab media and politics. As an Arab media specialist at the London Regional Media Hub, his roles involve maintaining and furthering State Department engagement with journalists and editors in the major pan-Arab media outlets, and providing expert analysis of trends and themes appearing in pan-Arab media outlets. Barakat was the recipient of Fulbright Scholarship from Dartmouth college, 2004-2006 before receiving an MBI Scholarship to read Finance and Financial Law at SOAS.