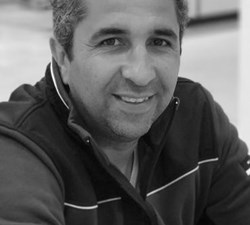 Dr Ahmed Radwan currently acts as a member of both the Internationalization Committee at the Faculty of Fine Arts and the International Relations Office at Helwan University, representing the Faculty itself. Since 2010, he has been working on a number of academic collaborations between the Architecture Department of Helwan University and many European higher education institutes, such as HafenCity University of Hamburg and the Technical Universities of Berlin and Munich. During 2016, he became Project Coordinator of the Real City Lab Project, which is an ongoing academic collaboration between the Technical University of Berlin, El Gouna Campus (Egypt) and the Architecture Department of Helwan University. This project aims at developing the curricula of undergraduate degrees to better address the market's needs, and providing architecture and urban design students with wider knowledge of core topics, such as the environment, energy, urban infrastructure and vernacular architecture, in addition to management and governance. Moreover, Ahmed is working as an Associate Professor of Architecture & Urban Design at the Architecture Department of Helwan University and, since 2008, he has been Adjunct Professor of Architecture and Urban Design at the American University of Cairo (AUC).
He is an International associate member of the American Institute of Architects (AIA) and a member of the Egyptian Union of Engineers. He possesses vast professional experience as an architectural consultant in Egypt, Sudan, Ethiopia and other countries in the MENA region, having worked on various building projects – both residential and commercial, as well as multi-purpose edifices.
Ahmed was awarded an MBI Al Jaber Scholarship during 2002, studying at LEAD and graduating in 2003 with a Diploma in Development. He has since completed a PhD. In his doctoral research, he was mostly concerned with rural development in Egypt, as well as community participation in housing design and planning.