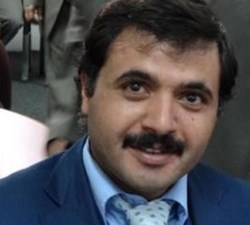 MBI Alumnus, Farouk Al Salihi, who graduated from the London School of Economics (LSE) in 2009, has recently been appointed Yemen Crisis Response Project Coordinator. The project is part of the United Nations' Development Program and it aims to build community resilience and restore livelihoods to those people affected by the current crisis. The project trains and supports health cadres, small scale farmers and national micro-finance firms.
The United Nation Development Program's (UNPD) structure follows the so-called 'Sustainable Development Goals' (SDGs), otherwise known as the 'Global Goals', which are a universal call to action to end poverty, protect the planet and ensure that all people enjoy peace and prosperity. The programme also focuses on key areas including poverty alleviation, democratic governance and peace-building, climate change, disaster risk and economic inequality. The UNDP provides support to governments to integrate the SDGs into their national development plans and policies.
Farouk was awarded an MBI Al Jaber Scholarship in 2008, which allowed him to further his studies at LSE. There, he undertook a full time MSc in Comparative Politics. On his return to Yemen, Farouk was successful in gaining employment with the International Fund for Agricultural Development (IFAD) in Sana'a and worked as IFAD Country Program Assistant for Yemen for several years before moving to the United Nations.