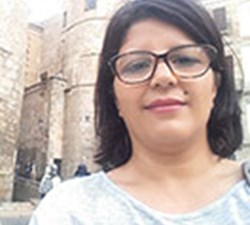 From: Tunisia
Graduated: 2001
University: SOAS
Course: MA Comparative Literature
Lobna is an Assistant Professor of Literature at the University of Manouba, Tunisia. She completed her postgraduate degree in Comparative Literature in 2001 and has since studied for a PhD. Lobna is married, has a daughter and is just embarking on a new research project concerning trauma studies and postcolonial women's literature.
She is currently in the process of gathering data for her research studies and believes that the project promises to be a long and interesting endeavour. She participated in a conference in March 2005 at the University of Sousse.