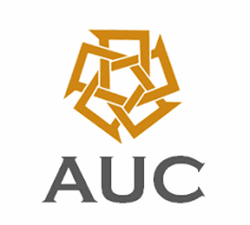 From: Egypt
Graduated: 2005
University: AUC
Course: MSc  Computer Science
Abdalla is Business Development Manager, EMEA Professional Security Services, with McAfee (An Intel Company) and is recognized globally as a thought leader in the IT security field.
Before joining McAfee he was a Principal Architect at Foundstone, and prior to that was part of the IBM X-Force Professional Security Services practice.

During his time at IBM Abdalla was a publisher, educator and security advisor & leader in information security field for many Middle East & North Africa corporations by conducting security assessments and re-aligning the findings and has now become a trusted Information Security consultant for a wide range of large enterprises such as Energy, Financial, Telecommunication, Government, & Education.

Abdalla has been working in the field of network and computer security at Internet Security Systems (Middle East Operations) for over 7 years. He graduated in 2005 from AUC with an MSc in Computer Science after having previously been employed by the Arab African International Bank, Egypt.
He has published and presented the following papers: 'Optimising TCP in a Cluster of Low-End Linux Machines' which was accepted at the 3rd WSEAS/IEEE MMACTEE Symposium, Athens, Greece, December 2001, and 'Authenticated Routing for Ad Hoc Networks Protocol and Misbehaving Nodes', accepted at INFOS2005 Third Annual Conference, Cairo, Egypt, March 2005.