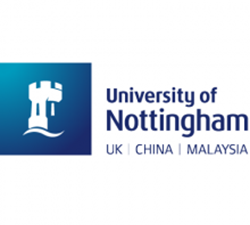 From: Iraq
Graduated: 2005
University: Nottingham
Course: MSc Clinical Microbiology
Ahmed is now Dean of the Faculty of Science at Dohuk University in the Kurdistan region of Iraq. Before becoming Dean, he held the position of Deputy Dean of the department of Medical Microbiology at the College of Medicine at Dohuk University.
He has published a great number of articles with a variety of publishers including the Journal of Infection and Public Health, the Duhok Medical Journal and the ISRA Medical Journal.
His published articles include:

'First insight into the genetic diversity of Mycobacterium tuberculosis strains from patients in Duhok

Iraq', International Journal of Mycobacteriology, Vol.1, Issue 1, 2012; 'First insight into the drug resistance pattern of Mycobacterium tuberculosis in Dohuk

Iraq: Using spoligotyping and MIRU-VNTR to characterise multidrug-resistant strains', Journal of Infection and Public Health, (2011) 4, 41-47; Ophthalmia Neonatorum in Dohuk

North of Iraq: Bacterial Causative Agents and their Antibiotic Sensitivity Pattern, ISRA Medical Journal, Volume 4, Issue 4th December, 2012