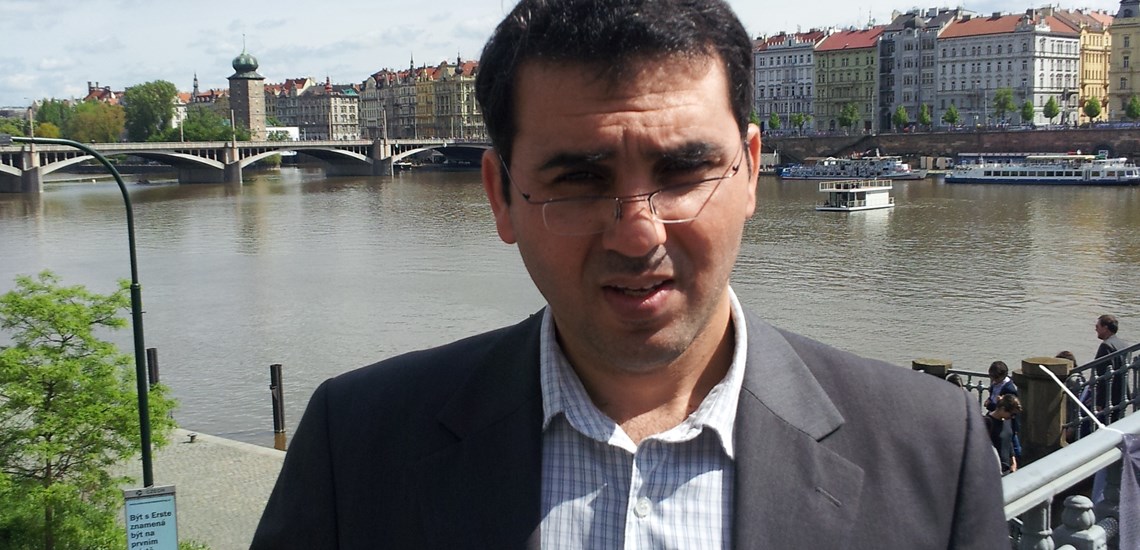 From an MA in Diplomatic Studies... to the Successful Leader of a Human Rights Organisation
Ibrahim spent several years working for a number of Palestinian and international organisations including UNDP/UNV in Palestine. There he learned how to manage grants, implement fundraising initiatives and developed firsthand experience in setting up and promoting projects to help Palestinian people living in harsh conditions in the Gaza Strip.
During this time Ibrahim applied for an MBI Scholarship in order to undertake an MA in Diplomatic studies so that can could contribute further to building Palestinian Civil Society. Studying in London in particular meant that Natil could learn from people of different cultures and backgrounds, which he could then apply back home in Palestine. From an early age he was always very interested to learn about international relations and all levels of politics.

"My MA in Diplomatic Studies reflected my interests in fundraising, managing communication strategies, development, post-conflict reconstruction, democracy and improving humanitarian assistance. I'm used to the daily stresses and challenges inherent in humanitarian work in conflict and post-conflict situations."

"Once I got back home to the "Gaza Strip" from my MA course, I started to realise that a real positive change had occurred in my skill level, knowledge and self-confidence. My studies inspired me to get involved with a number of new initiatives, including: managing community development, post-conflict reconstruction, democracy, good governance, improving humanitarian lives... and empathy with other cultures due to the dramatic changes I witnessed in Palestinian politics and the ongoing Israeli-Palestinian conflict."

After completing his MA, Ibrahim founded Society Voice Foundation (SVF) in Palestine: a non-profit, non-governmental and non-partisan organization that works to empower the Palestinian civil society in the fields of human rights, peace building, good governance, women empowerment and democracy development issues.

SVF launched three different offices in the Gaza Strip and the West Bank in order to contribute to the development of the Palestinian civil society and its social change process. Together they worked on implementing the following programs:

1) Promoting Human Rights, Good Governance and Democracy
2) Empowerment of Women Political and Social Participation
3) Dialogue, Conflict Transformation and Reconciliation
4) Organisational Capacity Building

Under these, SVF also succeeded in implementing more than 45 community projects, serving mainly women, children and youth. SVF has cooperated and managed different ranges of donations and grants from more than 20 different donors, including the MBI al Jaber Foundation... who awarded SVF a grant in 2007 to help fund a project to empower women in Palestine.

Ibrahim later went on to study for a PhD at Coventry University in Politics and History.

To date, Ibrahim is currently a visiting fellow researcher at the school of politics and international relations, University College Dublin (UCD). He is also an international development consultant registered by the British Council. Ibrahim has presented at over 15 different conferences and has authored several articles and book chapters on a wide range of topics, including NGOs peace and development intervention policy, youth, women empowerment, youth and Arab spring, HAMAS, The Gaza Strip, Turkey and comparative politics of nationalism between Northern Ireland and Palestine. Dr Natil has recently received an offer from Cambridge Scholars publishing to publish a book on Hamas.

Find out more info on the Society Voice Foundation (SVF) here.