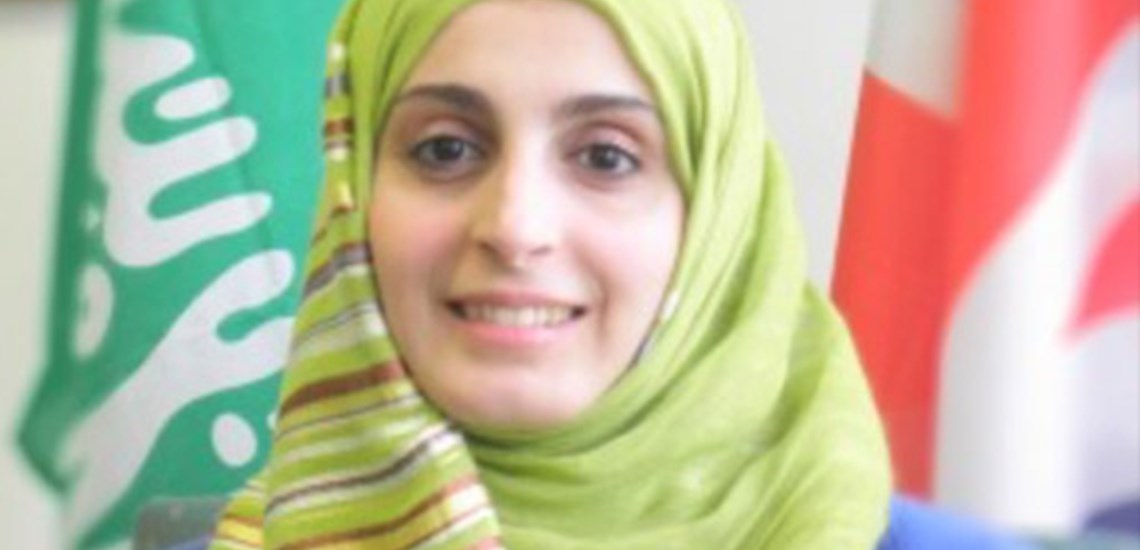 Samah Al-Safadi: Internationally Recognized Educational Expert Working as a Senior Consultant at the Tamayuz Center in Riyadh.
Before being awarded an MBI Al Jaber Foundation scholarship and coming to London to study at Goldsmiths College for an MA in Management of Learning and Teaching, I gained a BA Honours degree in Special Education, Learning Challenges and Giftedness from Dar Al-Hekma University in Jeddah. When I graduated from Goldsmiths College in 2004, none of my family members could attend the graduation ceremony. I felt at first that no one would be cheering for me, especially as my husband was busy carrying our baby in one hand and a camera in the other! My husband was holding baby Eman, who was well-behaved until it was time to announce the graduates' names. With the applause, she started crying loudly which necessitated that I carry her in order to calm her down. I went up to the stage to collect my degree certificate embarrassed, as I was holding a baby, but the staff gave me a standing ovation in recognition of the efforts made by parents when studying. This happy memory is engraved in my mind, and is a source of hope and joy on a cloudy day!

I am now an Educational Consultant at the Tamayuz Center in Riyadh, KSA where we supervise large-scale projects. These will certainly reform education, affirm good practice and improve existing talent. As a British citizen, I maintain a high standard of practice and an international perspective in the work place, as well as in life generally! I'm applying for my doctoral studies after 12 years of full-time employment, which has broadened my horizons and understanding of one of life's most interesting challenges: 'learning demands'! I'm also acting as an instructor for online courses that are fully accessible to the public and aim to spread awareness of important matters related to an individual's learning. In London, I am the Founder, Head and SENCO of the Princess Fadwa Centre for additional/ SEN needs, including gifted and talented students.