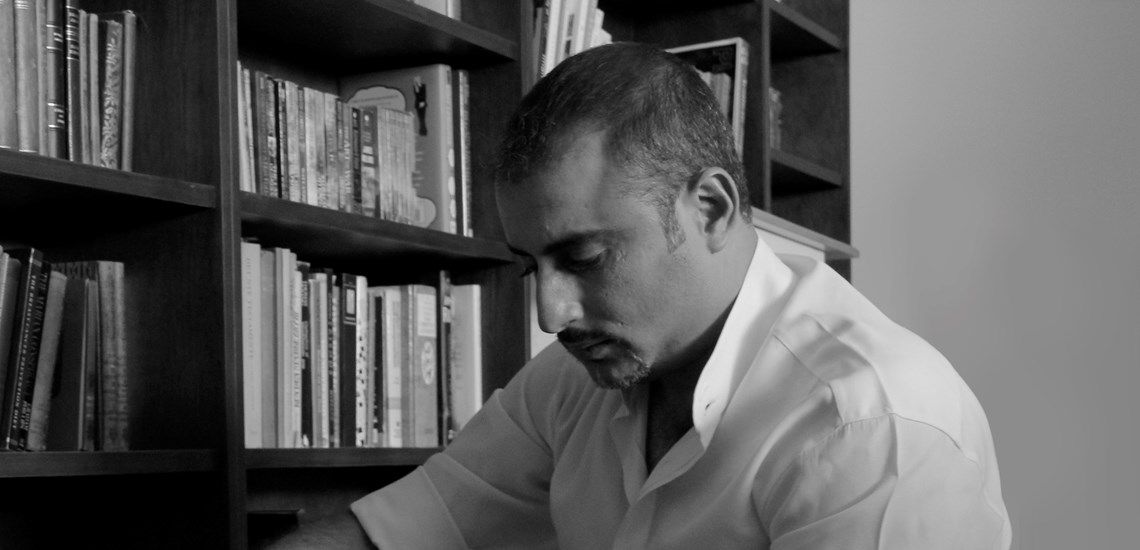 Tarek Younis: Pursuing a Multi-Faceted Career in Education, Ethnic Music Documentation and Research, Composition, and Piano Performance.
I was born in Riyadh, KSA in 1975 but moved to Amman, Jordan, in 1979, where I began learning to play the piano and compose music. I was awarded the Purcell Anniversary Fund Scholarship with two other Jordanian musicians to pursue higher music studies in the UK and studied Composition at Trinity College of Music, London. During my years at Trinity, I received several awards including the Adam Collins Prize, a Qattan Foundation Scholarship and a Chevening Scholarship. I graduated with honours in 1999 and received the TCM Trust Silver Medal for Composition.
On completing my studies at Trinity, I returned to Jordan to pursue a career in education. In 2001 I was awarded an MBI Scholarship to pursue a Masters degree in Ethnomusicology of the Near and Middle East at the School of Oriental and African Studies, University of London.  The programme also focussed on Instrumental Performance: 'Ud (Arabic Lute). I decided to focus on composing music while studying its origins and the factors that influence the development of any tune, lyrics or musical instruments from nature to culture, religion to globalisation. I also researched the urban style of music with all of its contradictions, as well as traditional music, folklore and the importance of documentation. I was one of the MBI Al Jaber Foundation's first Alumni to graduate from SOAS in 2002. 
On leaving SOAS and London, I decided to return to Amman to pursue a career in Education, Ethnic Music Documentation and Research, Composition and Piano Performance. In the summer of 2012, I launched piano studies as a form of Music Therapy for patients of Apraxia and other degenerative conditions. The classes aim to rebuild the skills lost from such conditions, as well as provide an outlet for patients to express themselves artistically, which helps with their psychological well-being. With Carlo Murphy, I established the Amman Music Society in December 2011 to showcase the best musicians Jordan has to offer, both local and visiting, to a discerning audience: http://www.tarekyounis.com/Tarek_Younis/Amman_Music_Society.html

In collaboration with the Institut Français, I launched the Markaz Choir in January 2013. The choir's aim is to offer a cultural activity to socio-economic groups that don't normally have access to cultural activities in their environments. The language of tuition and performance is French, to increase Francophone awareness in Jordan. The choir collaborated with the National Music Conservatory's orchestra to perform a large scale concert named Soirée Française at the end of May 2014.
As Head of Music at the Haya Cultural Center in Amman, I have been working on a media project to establish the first broadcast facility in Jordan dedicated to high art and culture and aimed at the lower socio-economic groups' demographic. The EUNIC group (European Union National Institutes of Culture in Jordan) and the US cultural mission are supporting the project with the aim of attracting more support from both the Jordanian Government and higher education institutions. I am also working with the Petra National Trust on a proposed International Music Competition to take place in the south of Jordan, raising awareness of the archaeological site of Petra. The project will raise funds to support the site and its communities, and will be based in Aqaba and Petra. 

For further information, please see my website: http://www.tarekyounis.com/Tarek_Younis/Tarek_Younis_Official_Page.html