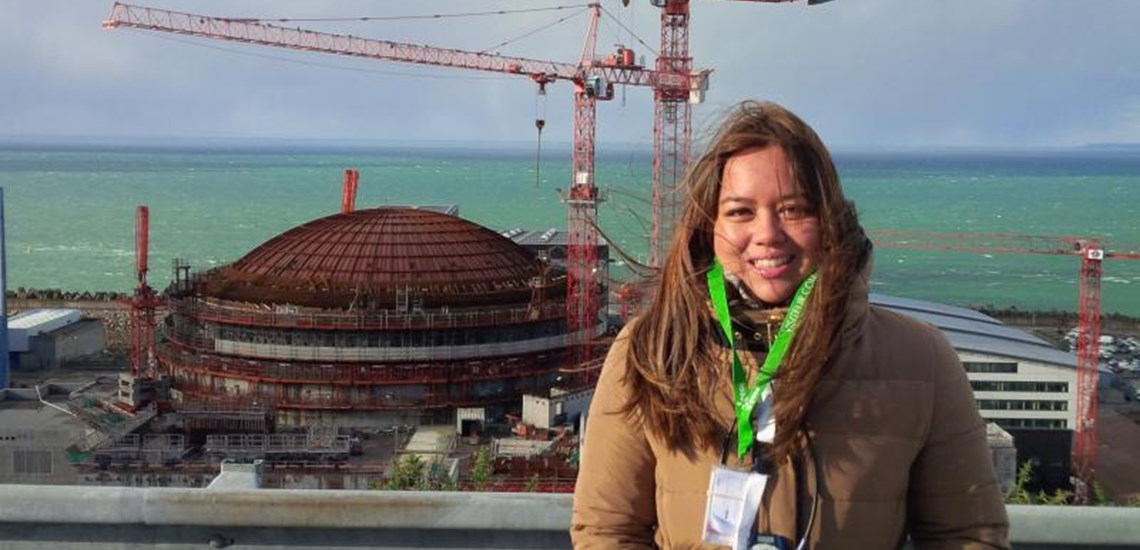 Dr Noura Youssef Mansouri: Sustainable Energy Enthusiast, MIT Research Fellow, Saudi Arabia Nuclear Power Strategist, Wife and Mother.
Dr Noura Youssef Mansouri began studying for her first degree at the age of just 15. Since then, the young Saudi Arabian academic has received a BSc (Hons) from Dar Al-Hekma University, Jeddah, along with an MBA as well as a PhD on various aspects of Clean Energy from Queen Mary, University of London. Shortly after completing her studies, Dr Noura's PhD thesis was published as the book, Greening The Black Gold: Saudi Arabia's Quest for Clean Energy.
A member of the MBI Foundation Alumni, the committed energy worker has subsequently taken a job with AREVA, where she is involved in bringing nuclear energy to Saudi Arabia… along with accepting a post at MIT as a Research Fellow working on Sustainable Water Desalination Systems for her home country.
Recently, she was appointed a Future Energy Leader at the World Energy Council, gave birth to her third child, all while continuing to grow her Cella+ Network – a non-profit networking group that aims to connect and empower professional Saudi Arabian women.
We are not exactly sure when Dr Noura found the time to participate in our Q&A… but are very grateful that she did!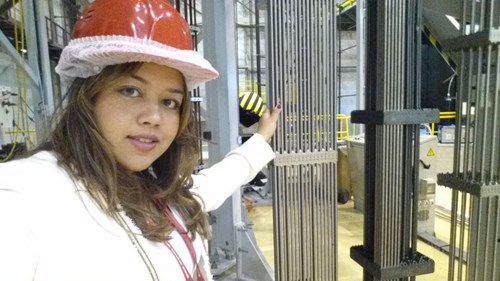 Did you always want to work in the energy industry… and what made you want to get into it in the first place?
Not really…. It was pure coincidence actually. I was writing my master's thesis, tying technology management to a sector, and was running out of topics that motivated me, until one day, as I was riding on the tube back home, I ran into one of my professors and he asked about my home country because it was in the news (nothing to do with energy!). However, he kept making reference to oil! I realized then that people will always view my country in that light. He asked if I had chosen a topic for my thesis and I said that I had, and explained that after reviewing some of the literature and doing preliminary field research, I wasn't really motivated. So, he then suggested researching an energy topic, (since it was a good time for alternative energy technology funding), and what that might mean for Saudi Arabia. I went back home, googled an alternative energy technology - "hydrogen fuel cells"- (as he had suggested) and I have been hooked ever since!
Do you think the lack of gender diversity in the energy industry is holding back innovation… and if so, what can be done to bring about positive change?
Absolutely! Women deserve equal opportunities in all sectors, and the energy sector is not an exception. Women have excelled and proved they are capable in all sectors, energy included. People should not be discriminated against based on race or gender. If a person has the right background, skill-set and interest, then they should be given the chance. Having said that, women's efforts in the field are particularly admirable due to the discrimination that they have had to endure throughout history, in particular their denied and/or delayed rights to education - especially in the energy field, which affects their status today in one way or another. To bring about positive change, it is simple: employ more women! And do what it takes to maintain that by giving them the opportunity to learn and grow.
Have you faced many challenges working in such a male dominated industry… and is it even more challenging being a Saudi Arabian woman working in such a male dominated industry within Saudi Arabia? How have you dealt with this?
Yes, it is important to first acknowledge and then deal with such challenges. However, it is a delicate balance that must be dealt with carefully because everything we do as women, especially where I come from, unfortunately, affects the overall employability of women in the sector.  The number of women working in the energy sector is negligible, and there is no education for women in energy. I try in my little circle of influence to increase the visibility and opportunities for women. For example, as part of my human capacity building efforts in my job at AREVA, I try to increase the internship opportunities for women (usually targeted at male engineers) and to help with starting energy studies at women's universities. Of course, these are baby steps, but hopefully they will reap benefits one day in the near future.
What do you think of as your biggest achievements to date… and what are your plans and ambitions for the future?
People often forget how much it takes to have children and raise a family. Here is to the unsung heroes: the mothers! And to working mothers as this means double the effort!
My biggest achievement is having and raising a beautiful family.  I'm a mother of three and have maintained either studying or working, or both, throughout my journey of motherhood! It has not been easy but has certainly been rewarding. Of course, I am thankful to my husband Ammar for being supportive and making it work! Without him, I wouldn't be where I am today.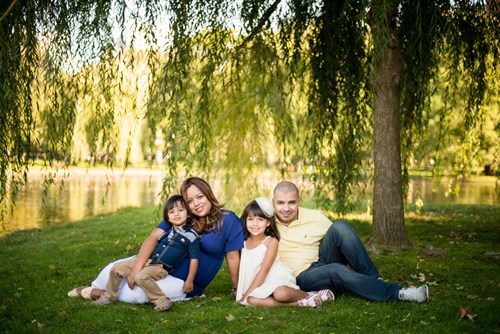 My biggest professional achievement is my latest position at MIT. I have just finished a post-doctoral research fellowship, and have now been appointed as a visiting scholar. This means that I need to juggle between a family, a full-time job and a part-time research position, and it also means constant travelling (most often with my little children who come along), while maintaining a family at home. It has been absolutely crazy, but I have done it!
Is there anything else you would like to tell us about your life and work?
I've just had a new addition to the family, baby Alya.  Our bundle of joy is 8-weeks old! I am dreading going back to work in a couple of weeks. It is always hard to separate from babies, especially in the early days. But I am also looking forward to resuming my professional life… and continuing with the juggling at full speed!