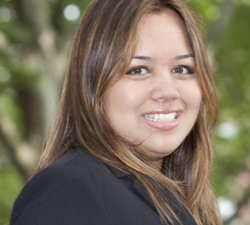 Noura Mansouri recently took part in the MiSK-UNDP Youth Forum, which is a call-to-action platform with the aim of creating a path towards Sustainable Development Goals through fostering inter-cultural understanding, tolerance, mutual respect and an ethics of global citizenship and shared responsibility. The Forum featured a full day (September 15, 2017) of high-level panel discussions and collaborative workshops, and was held in New York City at the Plaza Hotel. It was jointly organised by the Prince Mohammed bin Salman bin Abdulaziz Foundation (MiSK) and the United Nations Development Programme (UNDP).
Specifically, Noura participated in a debate which tried to answer the ongoing dilemmas of whether tolerance can be taught, what role the young are to play in the struggle for world peace and how everybody should  react to extremism.
Noura was awarded an MBI Al Jaber Foundation scholarship in 2003 and now holds a PhD from Queen Mary, University of London and a Diploma in Diplomacy and International Relations from The Fletcher School of Law and Diplomacy, Tufts University. She is currently a Senior Research Associate at King Abdullah Petroleum Studies and Research Centre, a Visiting Scholar at Massachusetts Institute of Technology (MIT) and a Future Energy Leader at the World Energy Council. Previously, Noura served as the manager of strategy and marketing at Areva and received the 2015 Leadership Excellence for Women Award (LEWA) under the category 'Rising Stars'. She is a Board Member at Women in Clean Energy (WICE) within the Clean Energy Business Council for the Middle East and North Africa.