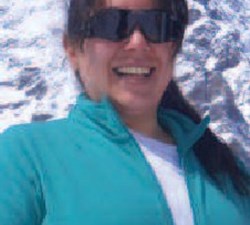 From: Saudi Arabia
Graduated: 2001
University: LSE
Course: MSc Industrial Relations & Human Resource Management
Reem graduated from LSE in 2001 with a postgraduate degree in Industrial Relations & Human Resource Management. 
She was Vice President of Business Development at Saudi HRD. Here she has been involved mostly in upgrading the Human Resources & Management Consulting services, which they offer, introducing new training products and tools with a strong focus on psychometric testing and assessment centres. By doing this she has opened many channels for the training and development of women in the Kingdom of Saudi Arabia.
Prior to this, Reem worked in Human Resources for PepsiCo International and has also been heavily involved in promoting and raising funds for a project called the "Arab Digital Expression Camps", aimed at children aged 12-15. These camps, which take place during the summer, are aimed at teaching Arab children how to express themselves 'digitally' through different tools, be it graphic design, sound & music, digital video or animation.
The main idea is to develop the skills of Arab youth so that, through the use of advanced digital technologies, they can create their own ideas; ideas that reflect their culture, identity and hopes.
In addition to the above, Reem has started up two new businesses which opened during 2010 – 2011: one a luxury travel business (WhyWander: http://whywander.com/about-us/) and the other a vintage clothes business.