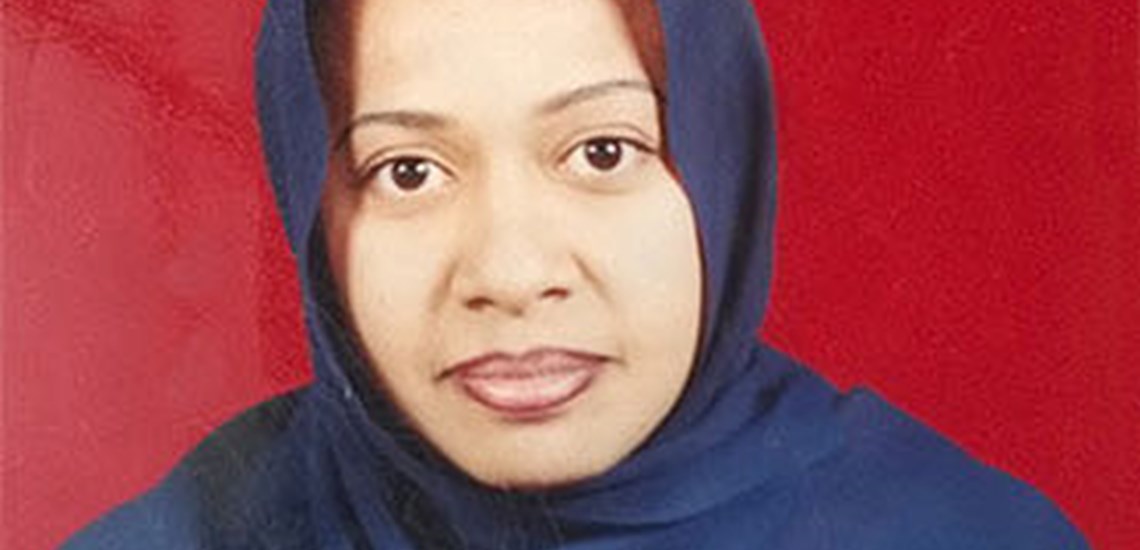 Nada Studied for an MSc in Applied Microbiology and Biotechnology at Westminster University in 2002.
Whilst studying for her BSc in Agriculture at the University of Khartoum in 1999 - Nada spent time training in the Food and Water Biology Department of the National Health Laboratory in Khartoum. This vocational training involved the microbiological analysis of different types of food and water samples and was invaluable during her further studies. 
Whilst at the University of Khartoum she specialised in Biochemistry and Food Science, and was especially noted for her knowledge in the application of separation techniques, identification and spectrometry. Nada was also a regular participant in the Sudanese Women's Union, participating in many meetings and activities.
Following her BSc, Nada continued her studies by taking a course in Computer Sciences at Omdurman Ahlia University. She also worked at the Radio Immuno Assay Laboratory in the Radiation and Isotopes Centre (RICK).
In 2001, the young scientist was granted a Scholarship from the MBI Al Jaber Foundation that allowed her to study for an MSc in Applied Microbiology and Biotechnology at the University of Westminster. Her goal after completing these studies was to return to work in Sudan and support her family.

Here she tells us about her passion for Applied Microbiology:

"In Sudan, many types of food - such as kisra bread - are fermented and used in many of our daily meals. Studying microbiological fermentation will help to improve food palatability and quality. Fermentation in our country is done in a primitive way and improving these methods is one of my areas of interest. Another important issue is how to avoid using chemical fertilisers, as they ultimately lead to the decline of food production."
"In most African countries, and Sudan is no exception, the annual import of fertilisers (131 x 103 metric tons) costs an equivalent of US$30 million. By using bio-fertilisers we can both save money and help to prevent a range of ecological hazards."
"Furthermore, Sudan, desperately needs to take advantage of the latest biological advancements being utilised in the first world. By helping to promote these advances within my own country, I can do my part in ensuring we are well prepared for the many challenges that lay ahead."
Currently she is working as a researcher for the Al Neelain Medical Research Centre - at the Faculty of Medicine and Health Sciences at Al Neelain University in Sudan... and is studying for a PhD on Immunogenetics. Nada hopes to research the use of bio-fertilisers as a way of preventing ecological hazards and helping to maintain and improve farming practices in Sudan.