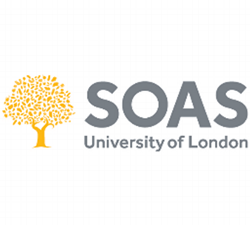 From: Lebanon
Graduated: 2004
University: SOAS
Course: MSc  Political Economy of Development
Rola Abdul-Latif is Research Manager at the International Foundation for Electoral Systems (IFES) in Washington, a non-profit organization that supports democracy and elections around the world. 

As IFES' Research Manager, Rola specializes in designing and implementing public opinion and evaluation research projects to inform and support IFES' core functions in elections and democracy assistance.

Since joining IFES in 2007, Rola has conducted over 50 complex quantitative and qualitative research projects to support gender programming aimed to enhance women's political, economic and social participation and track trends in opinions on socio-political issues, as well as inform election commissions about voter knowledge and readiness, and evaluate the effectiveness of civic and voter education programs.

Rola was the lead researcher of the Status of Women in the Middle East and North Africa (SWMENA) project—one of the first gender and capacity-building projects in the MENA region to utilize a data-for-advocacy approach in Lebanon, Morocco, and Yemen. Her extensive field research experience covers countries such as Armenia, Bangladesh, DR Congo, Egypt, Georgia, Kosovo, Lebanon, Libya, Malawi, Morocco, Nigeria, Tajikistan, Tunisia, and Yemen.

Before joining IFES, Rola worked as Research Manager for InterMedia, implementing complex media surveys in the MENA region. Rola is a native Arabic speaker and is fluent in French. Rola graduated from SOAS with an MSc in Political Economics of Development in 2004.