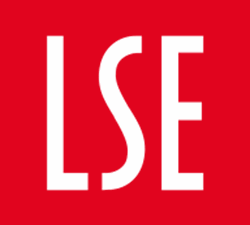 Graduated: 2004
University: London School of Economics
Course: MSc in Analysis, Design and Management of Information Systems
 Experience
Asset Manager & Partner Liaison
IOC Partners - Egypt
July 2015 – Present
Responsible for stakeholder management of IOC Partners in NEAG & AeSW concessions in Egypt's Western Desert; including coordinating Technical Committee Meetings, providing technical support for commercial negotiations, partner alignment on asset strategy, work program and budget.
Responsible for joint definition of work programs and budgets with Bapetco (JV) technical and finance managers.
Contribute to setting the development strategy of held portfolio, as well as delivering of business plan and hydrocarbon maturation targets.


Government Relations Advisor
Shell - Egypt
Oct 2012 – July 2015
Broadening Shell's country network and range of external stakeholders to identify growth opportunities, protect business value, help deliver new projects and mitigate non-technical risk, as well as engage on delivering policy advocacy with the government.
Acquiring and analyzing information on Egypt opportunities and non-technical risks by monitoring country's political, social and economic situation to feed back critical ones to the country chair and government relations line
Levant Economist in Commercial Team
Shell - Egypt
Mar 2010 – Sep 2012
Lead regulatory framework review, commercial terms & stakeholders engagement exercises for unconventional plays in Egypt.
Provided economics-driven commercial guidance on Egypt offshore opportunities, Syria exploration projects, regional Light tight oil opportunities, annual business plan, cross country & new business development opportunities, investment proposals as well as assets' value drivers.
Exploration Commercial Analyst
Shell - Egypt
Aug 2008 – Feb 2010
Provided commercial support for exploration new business opportunities such as Data room preparations and participating in bid review/selection specifically for Nile Delta opportunities offshore Egypt.
Conducted economics valuation of different parts of the value chain including upstream & midstream integrated projects such as: onshore exploration & development, offshore deepwater & HPHT drilling, Floating LNG solution, onshore LNG plants, cross-country gas pipeline projects & unconventional plays.
Analyzed commercial structures and ran risked valuations of exploration projects. Responsible for gathering costing, volumetric, risking, development scenarios data and assumptions from the exploration and development technical teams.
Business Planning Analyst
Shell - Egypt
Feb 2005 – Aug  2006   
Analyzed Exploration, Capital and Operation Expenditure by project, and reported projects performance tracking indicators to local & regional management, and supported the annual Business Plan.
Other Work Positions
Graduate assessor: conducting interviews & rating graduate applicants for vacancies in Shell.
Alternate Chief-of-Staff of the Crisis Management Team.
Conferences and Papers
Presented "The Muted Gender Agenda of Post-revolution Egypt" paper at the DGAP's 15th New Faces Conference on "Transitions in Egypt and Tunisia through the Prism of Gender Equality", Cairo, 2-5 Feb 2012


Presented the "Economic  Valuation of Unconventional Plays Under Production Sharing Contracts" presentation at the Shell Global Economic Conference, Rijswijk, March 2011


Presented the "Evolving Fiscal Regimes: Nile Delta Economics under altering industry dynamics" poster at the Shell EP Conference: EP Economics in an Era of Revolutionary Transitions, Rijswijk, November 2008
Education
American University in Cairo
Graduate Diploma in Middle East Studies
June 2011 GPA: 3.74
London School of Economics and Political Science
MSc in Analysis, Design and Management of Information Systems
Dec 2004 (with Merit)
American University in Cairo
Business Administration & Political Science (International Law)
June 2003 GPA: 3.55
Languages
Fluent in English, Arabic and German.
Fair knowledge of French.